HOdo – Clothes, Active Wear, Apparel
Product Detail
Product Tags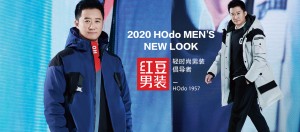 HOdo Group was founded in 1957, which has nearly 30,000 employees and is one of the top 100 private enterprises in China. So far its products have involved from the original knitted underwear to such four domains as garment, rubber tire, bio-pharmaceuticals and commercial real estate & park development. HOdo has more than ten subsidiaries, which includes two main board listed companies, namely Hongdou Shares (stock code 600400) and GM Shares (stock code 601500), and three oversea offices in New York, Singapore and Spain. HOdo has set up an 11.13 square kilometers sihanoukville special economic zone in Cambodia which was China's first batch of overseas economic and trade cooperation zones and has become a model of the Belt and Road initiative and it was praised by the leaders of China and Cambodia. President Xi Jinping praised it 'prosperous sihanoukville special economic zone is a model for pragmatic cooperation between China and Cambodia.'

HOdo has been committed to the construction of national brands. In June 1985, HOdo successfully registered the first trademark, Hongdou, with trademark protection in 34 major categories of goods in 54 countries and regions. Nowadays, Hongdou, CELIMO and HOdo have been recognized as China Famous Brands by the State Administration for Industry & Commerce. In June 2010, HOdo was recognized as the only trademark strategy implementation model enterprise in the apparel industry. Besides, HOdo, which owns series concatenate branding such as HOdo Men, HOdo home, HOdo Home Textile, HOdo Kids and HOdo Cheerful City. In order to promote traditional culture and enrich cultural content of the brand, the group advocated HOdo Qixi Day. After 19 years of persistence, it was listed as festival by the central propaganda department and other seven ministries. In June 2019, the world brand lab has released a list of China Top 500 Valuable Brands and HOdo was ranked 80th .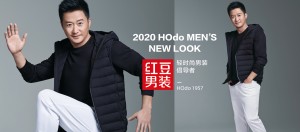 HOdo has deeply implemented the core strategy of innovation drive and vigorously promoted the 'Intelligent HOdo' construction. HOdo actively promotes excellent performance management and always attaches importance to technological innovation, marketing innovation and model innovation, relying on state-level technology center, national technological innovation demonstration enterprise, arranging layout of Internet of things and industrial Internet. HOdo has been approved as a pilot project for industrial Internet platform by the Ministry of Industry and Information Technology.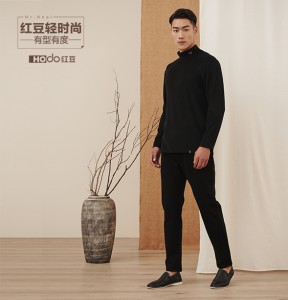 With the mission of Industry for the country and win-win for all parties, HOdo actively fulfilled its social responsibilities and established the HOdo Charity Fund, Wuxi Yaoting Charity Fund and Wuxi HOdo Fund Care for Old CCP  Members in succession. In 2018, HOdo was selected as the Outstanding Case of Social Responsibility of Chinese Private Enterprises by the National Federation of Industry and Commerce. Over the years, HOdo  has donated more than 520 million RMB in money and materials.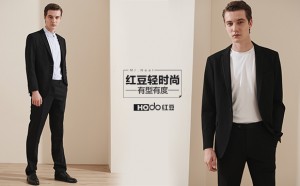 The future is coming. HOdo will continue to accelerate the transformation and upgrading, pursue outstanding performance, further improve the modern enterprise system with Chinese characteristics, and strive for the goal of 100 billion HOdo, Intelligent HOdo, Beautiful HOdo and Happy HOdo.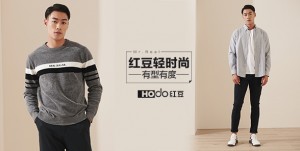 Textile and garment is the pillar industry of HOdo which has made a leap from product management to self-owned brand and from product manufacture to self-dependent innovation. HOdo has become one of the most popular brands in China. There are more than 3,000 exclusive shops now, the number of which will reach 10,000 according to HOdo's plan. The group is now accelerating the network construction of brands and development of e-commerce and strengthening technological innovation to accelerate transformation and upgrading.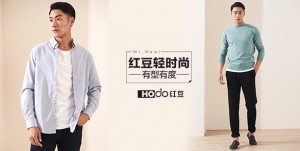 Being delicate to active wear, HOdo sticks to the Marathon Spirit.

HOdo never gives up, but takes creativity as the driving force for the growth of the group.

Following the latest fashion trend, excellence still embodies the pursuit of HOdo.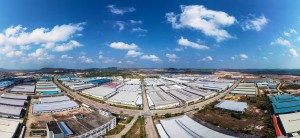 HOdo considers responsibility as a basic principle for team members and keeps on high-quality products for customers.
IWF SHANGHAI Fitness Expo:
http://www.ciwf.com.cn/en/
#iwf #iwf2020 #iwfshanghai
#fitness #fitnessexpo #fitnessexhibition #fitnesstradeshow
#ExhibitorsofIWF #HOdo #HOdoGroup
#HodoMen #HodoHome #HodoHomeTextile #HOdoKids
#Cloth #Clothes #Clothing #Apparel
#Textile #Garment #ActiveWear
---
Previous:
Do It The Way – Flooring, Locker, Grass
---