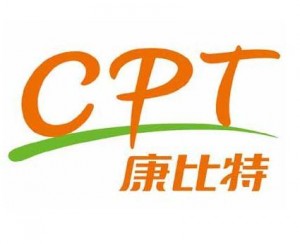 On 5th July, the 3-day 7th 2020 China (Shanghai) Int'l Health, Wellness, Fitness Expo has ended. As a leading brand of Chinese sports nutrition, CPT attended IWF SHANGHAI Fitness Expo as pride of Chinese products and build the fame for the quality of Made-in-China by concept exhibition 'super manufacturer', new updated package, strengthful products and uniting with Icons and KOLs.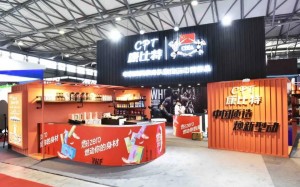 The most impressive in IWF SHANGHAI Fitness Expo is the pretty booth. The super manufacturer of CPT in Gu'an, Hebei has started work in June. The virtual one has arrived in Shanghai in July. The orange and black manufacturer has attracted many attendance to take a photo and get a deep feeling, which made a new landmark.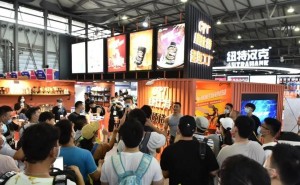 Besides, spokesmen of CPT have also reached the booth, like Aquila ZHENG, Mengyi LIU and Chenlong WU etc. They took photo with visitors, played games, sent present and taught some fitness tips on-site, which made all the visitor play and learn, really rewarding.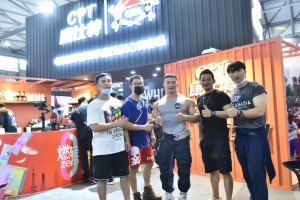 In the super manufacturer, visitors can comprehend products by taste, function and method under guidance by experts. All the visitors have chance to communicate and interact with the champions face-to-face. CPT combined brand, sales, producing and research together, which rooted the quality of Made-in-China more deeply.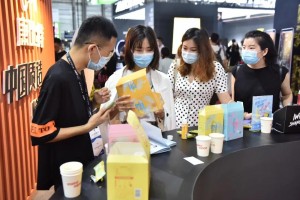 Immersive experience needs all feeling. Trying taste is an essential part in exhibition, and CPT has made it to the best, bringing 5 main products to IWF, whey protein, creatine-Mg-Zinc, fruit muscle gainer, new updated 3D L-Carnitine and new released zero drink.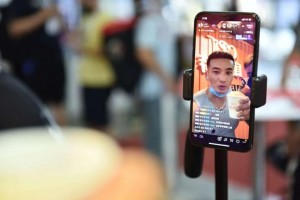 Even thou you can't reach IWF SHANGHAI Fitness Expo, you can also visit the exhibition by online live broadcast. The live room of both IWF SHANGHAI Fitness Expo and world champion Aquila ZHENG showed CPT where you can buy products with discount.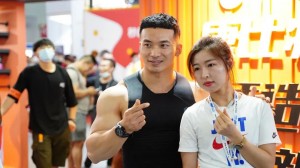 More than products, you can also find CPT during 'One First' 2020 CBBA Pro China Bodybuilding & Fitness Vocational Competition (Shanghai) which was the first station for 2020. The CPT champion team also got many awards.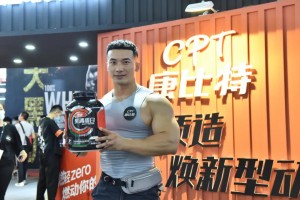 By series of action, CPT realizes update for brand, product and industrial chain to develop public marketing. With the thirst for being younger and more professional, CPT will continue to promote the idea of the quality of Made-in-China, discovering new vitality.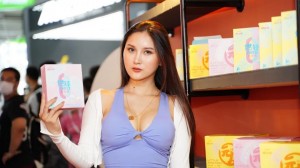 IWF SHANGHAI Fitness Expo:
8-10 April, 2021
Shanghai New International Expo Center
http://www.ciwf.com.cn/en/
#iwf #iwf2020 #iwf2021 #iwfshanghai
#fitness #fitnessexpo #fitnessexhibition #fitnesstradeshow
#ExhibitorsofIWF #CPT #MadeinChina
#Whey #WheyProtein #AminoAcid #BCAA
#Pump #Energy #LCarnitine #Carnitine
#Protein #Workout #PreWork #PostWorkout #Diet #Weightloss
#Muscle #BuildMuscle #Performance #EnhancePerformance
#HealthyLifestyle #Strength #IncreaseStrength #LoseWeight
#China #Shanghai #Hebei #Guan #Manufacturer #Factory #Plant
#matchmaking #pair #OnlineExhibition #B2B #B2C
---
Post time: Aug-06-2020