On 3rd July, the largest fitness trade show, 2020 the 7th China (Shanghai) Int'l Health, Wellness, Fitness Expo (Short for: IWF SHANGHAI Fitness Expo) has started. During the exhibition, JD Health and IWF SHANGHAI Fitness Expo signed the strategically cooperating agreement, holding Nutrition Summit and related events both online and offline. The booth and online page attracted many local and oversea brands like MuscleTech, Viking Force, Betale, BioE, AlandV and Smeal etc. JD Health and IWF SHANGHAI Fitness Expo cooperated on technology, resources, channel and so on, which promoted the online development for nutrition industry.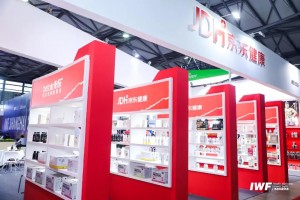 Influenced by CoVid-19, gyms and related fitness industry have faced a cold winter, also the same to nutrition industry, thirsty for a breaking. Now, JD Health has realized a complete layout for Internet and medical health whose product and service have cover whole chain for medicine, medical procedure, health scene and life. JD Health has responsibility and also ability to help nutrition increase under adversity. During the promotion of 18th June, nutrition has increased by 102% in JD Health.
JD Health started the layout for nutrition from 2012, and settled it as important part to develop from 2018. JD Health operated by both self and POP, serving suitable products to all sports enthusiasts. JD Health has cooperated with 90% of global nutrition brands, ensuring product resources and supplying C2M service to enterprises by big data analysis. The head of JD Health operation Yue CHANG said that now each main brand has a JD Health customized product and reached 20%-30% of sales. We can make sure that the customizing series will be the first chose for buyers in the future based on this trend.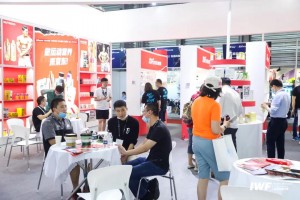 According to different demands for sports and fitness, JD Health will create multi-diversion serving scene to offer customizing serving mode, which assists brands to reach rapid and comprehensive development. In the meanwhile, JD Health will focus on new products plan, grasping the trend in the first time by big data. Uniting online new products promoting resources and operating plan, JD Health releases new products to customers with brands promotion, making brands realize rapid development on the base of precise marketing.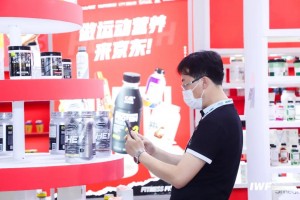 As the leading fitness trade show in Asia, IWF SHANGHAI is undertaking a new responsibility in the 7th year, together developing with China fitness industry. Take technology as basement and innovation as will, IWF SHANGHAI shows a based on custom demand Chinese manufacturer, not only building an efficient trade platform between Chinese fitness enterprises, brands and global buyers, but also an ideal for international brand to develop Chinese marketing.
JD Health not only showed its layout and strength, but also built a professional and qualified image, increasing own influence.
With the cooperation between JD Health and IWF SHANGHAI Fitness Expo, also with advance of related brands, nutrition industry has wish to rapidly increase while the Chinese consuming upgrades.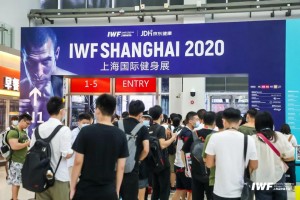 IWF SHANGHAI Fitness Expo:
8-10 April, 2021
Shanghai New International Expo Center
http://www.ciwf.com.cn/en/
#iwf #iwf2020 #iwf2021 #iwfshanghai
#fitness #fitnessexpo #fitnessexhibition #fitnesstradeshow
#ExhibitorsofIWF #JD #JDHealth
#Nutrition #MuscleTech #VikingForce #Betale #BioE
#AlandV #Smeal #MyProtein #Nutrend #MusclePharm
#China #Shanghai #Manufacturer #Factory #OEM #ODM #OBM
#matchmaking #pair #OnlineExhibition #B2B #B2C
---
Post time: Aug-17-2020