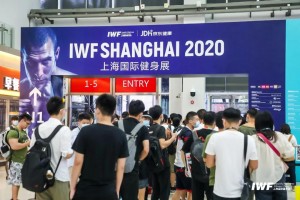 The annual fitness industrial event 2020 The 7th China (Shanghai) Health, Wellness, Fitness Expo (Short for: IWF SHANGHAI Fitness Expo) has been ended with an perfect and successful result in 5th July 2020.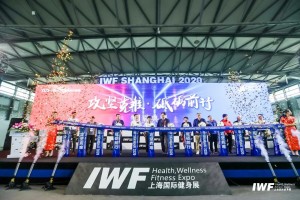 During the exhibition, IWF exhibited the comprehensive products, including commercial/home fitness equipment, fitness accessory, club suppliers, sportswear and apparel, nutrition and health beverage, VR and smart fitness, yoga product, sport R&D technology etc, which reached 54,000 sqm, collected 452 brands, and totally attracted 43,076 buyers.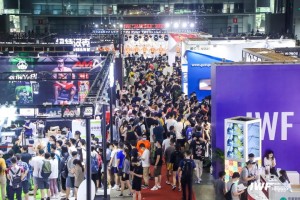 The 452 brands in IWF SHANGHAI Fitness Expo are most for 35.19% commercial fitness equipment, 22.31% home fitness equipment, 19.57% club supplies and related and 24.5% nutrition and health beverage etc.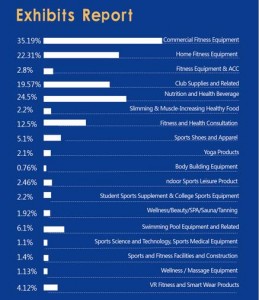 There are 30.04% gym and fitness studio, 20.69% fitness enthusiastic, 15.49% OEM/ODM and manufacturer and 8.46% agent and distributor, from over 55 countries and regions.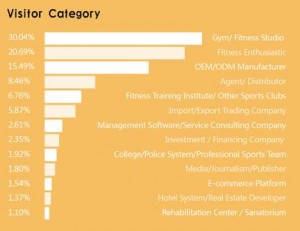 Consisted of 13 summits, dozens of competitions, several awarding ceremonies and hundreds of boutique training, IWF China Fitness Convention showed the latest marketing information, management mode, and also fashion lifestyle.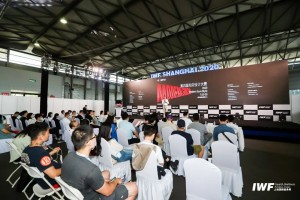 IWF China Fitness Convention brought the information about top market trend and management system. The latest lifestyle made the IWF SHANGHAI Fitness Expo an combination of idea bank and wind vane of the related industries. IWF brought all participators an deep sports experience with self learning and self release.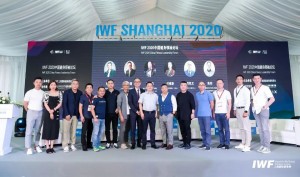 IWF China Fitness Leadership Forum
Crisis = Opportunities
The 7th 2020 IWF China Fitness Leadership Forum is one of the key highlights among IWF idea bank. It's also an chance to learn how to find opportunity among market environment under crisis. Most importantly, IWF China Fitness Leadership Forum is able to help you understand the new market structure in Chinese fitness industry. The scope will not limited at present, but also to the future, using the forward-looking to help Chinese fitness market [REBORN].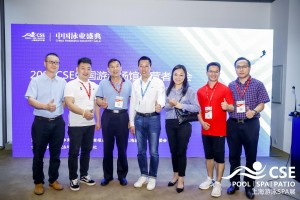 2020 CSE China Swimming Venue Operators Conference
Reborn – PTS – China Personal Training Summit(4th) - A Complete solution for Fitness Studio
China Small & Medium Fitness Franchises Critical Transformation and Developing Forum
JD Health Sport Nutrition Industrial Summit
IWF 2020 New Retailing Summit
Building a World – Class Innovative Collaborative Manufactural Platform
The Development Trend of Children's Physical Fitness Under The New Policy and New Mode in The New Generation
Technology·Mindfulness·Interactive
'MENGBEIWAN' 2020 CSE China Infant Swimming Chain Brand Development Conference & China Infant Swimming Leadership Forum
2020 CSE China Swimming Pool Water Treatment Summit
2020 CSE LVZI Gardening & Ecological Pool Construction Sharing Conference
2020 CSE Villa Garden & Courtyard Designers Summit
2020 CSE Aqua Fitness College Forum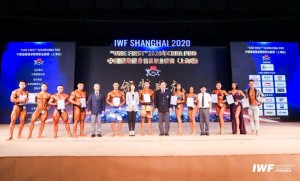 Modern Gym Style · The 4th China Fitness Club Design Competition
2020 CBBA PRO(Shanghai)
UP•DMS Championship Olympia Amateur China
Comeback to Future Linter Airways – IWF 2020
IWF x Tiger Muay Thai 1st Muay Thai competition (Amateur group)
IMCF The No 1 sports center & Armored Lions Combat League Selection Competition in China
IWF & SSYH – Decisive Battle in Shanghai
2020 China Fitness Yoga Carnival (Shanghai)
2020 IWF Fun Orienteering Game
2020 CSE Aqua Fitness Carnival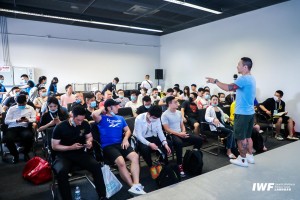 The courses cover training skills, club management, occupational skills, personal / private training sales, group training, sports rehabilitation, nutrition, youth physical fitness, and franchise, etc.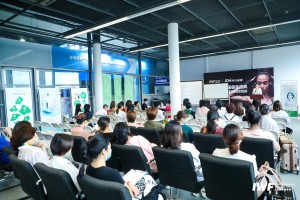 We are now making effort to supply you with a better 2021 IWF SHANGHAI Fitness Expo.
See you during 6th -8th April in Shanghai New International Expo Center.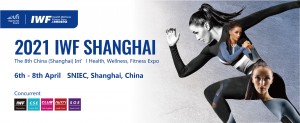 https://www.ciwf.com.cn/en/iwf-1018.html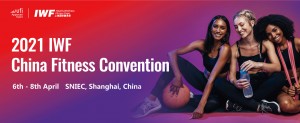 IWF SHANGHAI Fitness Expo:
6-8 April, 2021
Shanghai New International Expo Center
http://www.ciwf.com.cn/en/
#iwf #iwf2020 #iwf2021 #iwfshanghai
#fitness #fitnessexpo #fitnessexhibition #fitnesstradeshow
#FitnessEquipment #ClubSupplies #IndoorSports #Sports #SportsLeisure
#SportsApparel #Apparel #Sneakers #SportsOutfit
#HealthFood #Nutrition #SwimmingPool #SPA
#OEM #ODM #OBM #Manufacturer #Factory
#China #Shanghai #FitnessConvention
#matchmaking #pair #OnlineExhibition #B2B #B2C
---
Post time: Sep-24-2020