The 7th 2020 China (Shanghai) Int'l Health, Wellness, Fitness Expo (short for: IWF SHANGHAI Fitness Expo) has been held in Shanghai New International Expo Center during 3rd - 5th July. MDBuddy has brought happy hours to all the visitors in booth and made many new friends. Welcome to join MDbuddy.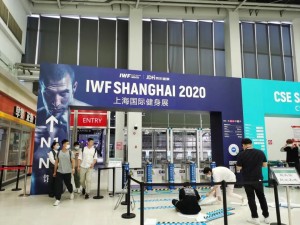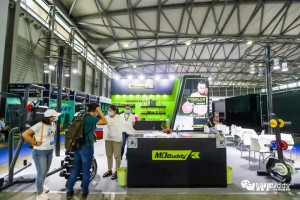 IWF SHANGHAI Fitness Expo, Leading Trend, Connecting With The World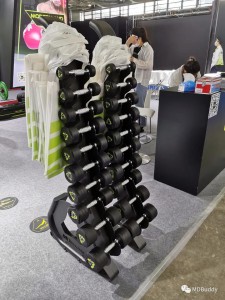 As the leading fitness trade show in Asia, IWF SHANGHAI is undertaking a new responsibility in the 7th year, together developing with China fitness industry. Take technology as basement and innovation as will, IWF SHANGHAI shows a based on custom demand Chinese manufacturer, not only building an efficient trade platform between Chinese fitness enterprises, brands and global buyers, but also an ideal for international brand to develop Chinese marketing.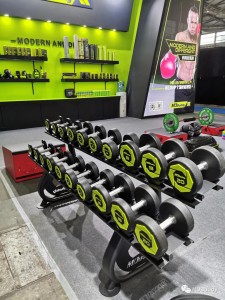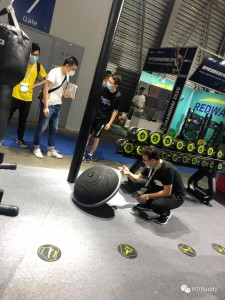 With Dream, Keep Moving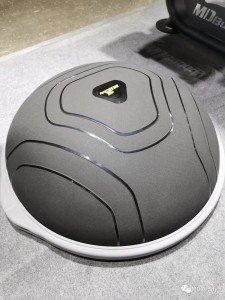 Influenced by the CoVid-19, it was not full of population like before in IWF SHANGHAI Fitness Expo, but it didn't decrease any enthusiasm of neither exhibitors nor buyers. MDBuddy has taken both classic and new product to IWF SHANGHAI Fitness Expo, which attracted lots of visitors.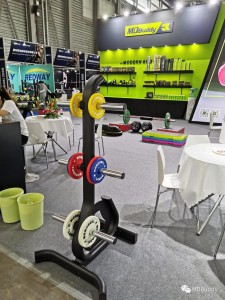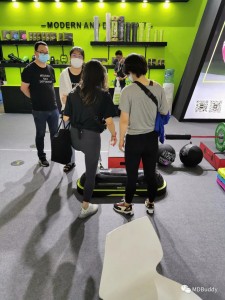 Thanks a lot for both IWF SHANGHAI Fitness Expo and MDBuddy.
See you Later.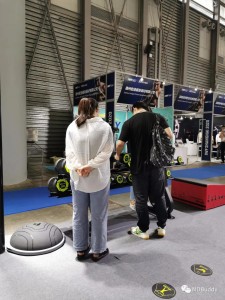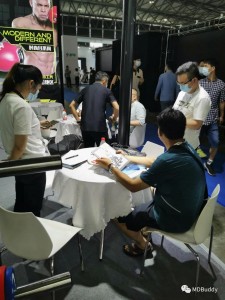 NANTONG MODERN SPORTING INDUSTRIAL CO., LTD., established in 2006, is located in Nantong, China, north of Shanghai, a transportation hub that is rich in resources.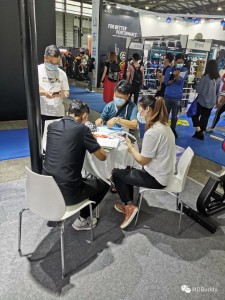 After 13 years of innovation and development, MDBuddy are exported to more than 80 countries and regions globally. The brand is distributed in a combination of 1,000 fitness centers and health clubs in China and abroad.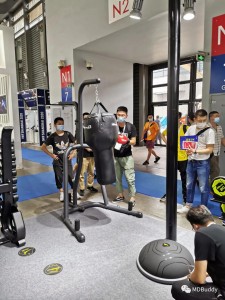 With state-of-the-art designs and production and premier consumer services, MDBuddy is a key player in the fitness and health industry.
Looking forward to hearing from you!
IWF SHANGHAI Fitness Expo:
8-10 April, 2021
Shanghai New International Expo Center
http://www.ciwf.com.cn/en/
#iwf #iwf2020 #iwf2021 #iwfshanghai
#fitness #fitnessexpo #fitnessexhibition #fitnesstradeshow
#ExhibitorsofIWF #MDBuddy #Modern
#FitnessEquipment #Yoga #MassageBall #Resistance #Agility
#Ring #Training #Trampoline #Balance #Pushup #Stepper #Roller
#Accessory #Sauna #Boxing #Speed #Rope #JumpRope
#FreeWeight #Plate #Kettlebell #Dumbbell #Barbell #Bar
#Rig #Rack #OEM #ODM #OBM #Manufacturer #Factory
#China #Shanghai #Nantong #Jiangsu
#matchmaking #pair #OnlineExhibition #B2B #B2C
---
Post time: Aug-11-2020