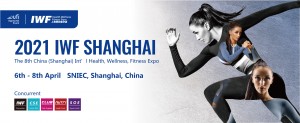 The 8th China (Shanghai) Int'l Health, Wellness, Fitness Expo (Short for: IWF SHANGHAI Fitness Expo) will be held during 6th - 8th April, 2021 in Shanghai New International Expo Center. There will be 3 concurrent theme shows, classifying according to marketing, to create a better trade platform for both exhibitors and buyers.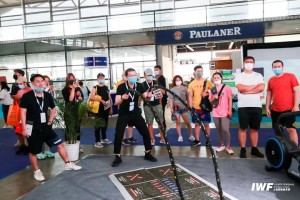 The marketing is developing everyday. Are your company following it? How to increase the commercial value of enterprise? How to display the advantage better? How to broaden marketing and channels?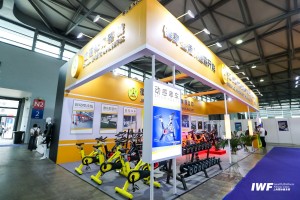 Aim to create a better platform for exhibiting, communicating, exchanging, integrating resource and breaking the hinder of information, 2021 IWF SHANGHAI Fitness Expo will set 3 theme shows to strengthen with ideas.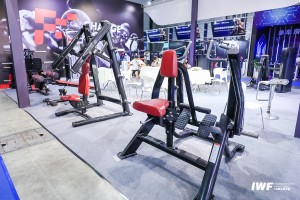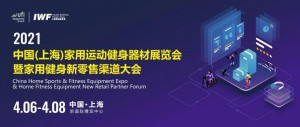 China (Shanghai) Int'l Home Sports & Fitness Equipment Expo & Home Fitness Equipment New Retail Partner Forum
Home Fitness Equipment
Whole Body Fitness Equipment: home training fitness equipment, crossfit
Part Body Fitness Equipment: home treadmill, home elliptical, spinning, fascia gun, rowing machine, Pilates machine, stair stepper, trampoline, power plate, riding machine, inversion machine and climbing machine etc.
Small Fitness Equipment: dumbbell, kettlebell, barbell, abdominal wheel, spring expander, fitness plate, stretch strap, power twister, grip, yoga mat, yoga block, yoga ball, foam roller, massage ball, rope, body fat scale and home boxing products etc.
Massage and Wellness Facility
massage armchair, massage bed, massage cushion, massage pillow, massage shawl, massage belt, Tuina machine, rehabilitation equipment, mini massage machine, eye massage machine, infrared wellness equipment, feet massage machine, feet bath and body-sculpting facility etc.
Smart Sports & Fitness
smart wearable product, EMS, VR & AR fitness, smart fitness mirror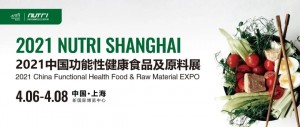 China (Shanghai) Int'l Functional Health Food & Raw Material Expo
Functional Food
Vitamin, Calcium, cod-liver oil, Glucosamine, probiotics, ferment, amino acid, blood nourishment, nourishment, edible fiber health-care product, mineral food, lecithin, grape seed capsule and spirulina etc.
Health Food
chicken breast, beef, dietary supplement, nutritious meal, low-fat food, substitution, energy bar, grain bar, protein bar, milk shake, biscuit, oatmeal, salad and grain etc.
Nutrition
supplement, whey protein, mass gainer, Creatine, pre-workout, l-carnitine, testosterone support, BCAA, Glutamine, CLA, weight gainer and energy gel etc.
Energy Drink
sports beverage, probiotics, juice, plant protein beverage, protein water, low-calorie beverage, energy-supplying beverage, soda, micro-element supplement (Vitamin, mineral, electrolyte) and health water etc.
Material & Package
health-care food material, functional ingredient, nutrition material, food-inspection technology and equipment, food processing technology and equipment, shaker, package, self packaging and self protein beverage machine etc.
The Third Service
health management institute, meal management institute, nutrition service, rehabilitation institute, medical care, physical examination, consultation, OEM, ODM, R&D, design and service etc.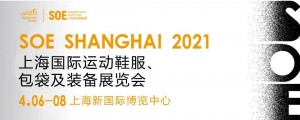 China (Shanghai) Int'l Sports Outfit, Bag & Equipment Expo
Sports Outfit & Sneakers
leisure sneakers, running sneakers, basketball sneakers, soccer sneakers, training sneakers, slippers, functional shoes, sports hoodie, sports T-shirt, sports underwear, sports vest, sports pants, sports shorts, sports jacket, yoga clothing and outdoor clothing etc.
Sports Bag
backpack, single-shoulder bag, pocket, handbag, valise and arm pouch etc.
Sports Equipment
sports headphone, sports socks, sports hat, sports headband, sports belt, sports barcer, sports eyeglass, sports gloves, sports protective gear and related etc.
Cloth
Waterproof fabric, breathable fabric, quick-drying fabric, temperature-controlling fabric and elastic fabric etc.
Sports Outfit and Accessory
shoelace, tread, insole, sponge mat, drawstring, lens, spectacles frame, button and zipper etc.
IWF SHANGHAI Fitness Expo:
6-8 April, 2021
Shanghai New International Expo Center
http://www.ciwf.com.cn/en/
#iwf #iwf2021 #iwfshanghai
#fitness #fitnessexpo #fitnessexhibition #fitnesstradeshow
#FitnessEquipment #ClubSupplies #IndoorSports #Sports #SportsLeisure
#SportsApparel #Apparel #Sneakers #SportsOutfit
#HealthFood #Nutrition #SwimmingPool #SPA
#OEM #ODM #OBM #Manufacturer #Factory
#China #Shanghai #FitnessConvention
#matchmaking #pair #OnlineExhibition #B2B #B2C
---
Post time: Oct-23-2020