The first year in 2014, we were fledgling, so young that can only toddle like a child to stumble blindly;
The fifth year in 2018, we were like the teenage with the original aspiration, pressed forward with indomitable will;
The tenth year in 2023, we are like vigorous youth with firm and calm, stick to march forward bravely;
Ten years is a journey, we finally write down the fitness platform poem with the start of enduring great hardships in pioneer work;
Ten years is a footstep, we carry forward the cause and forge ahead into the future,  move forward even though the ways seem unconquerable and pain-taking, and jointly write a magnificent chapter in the field of fitness!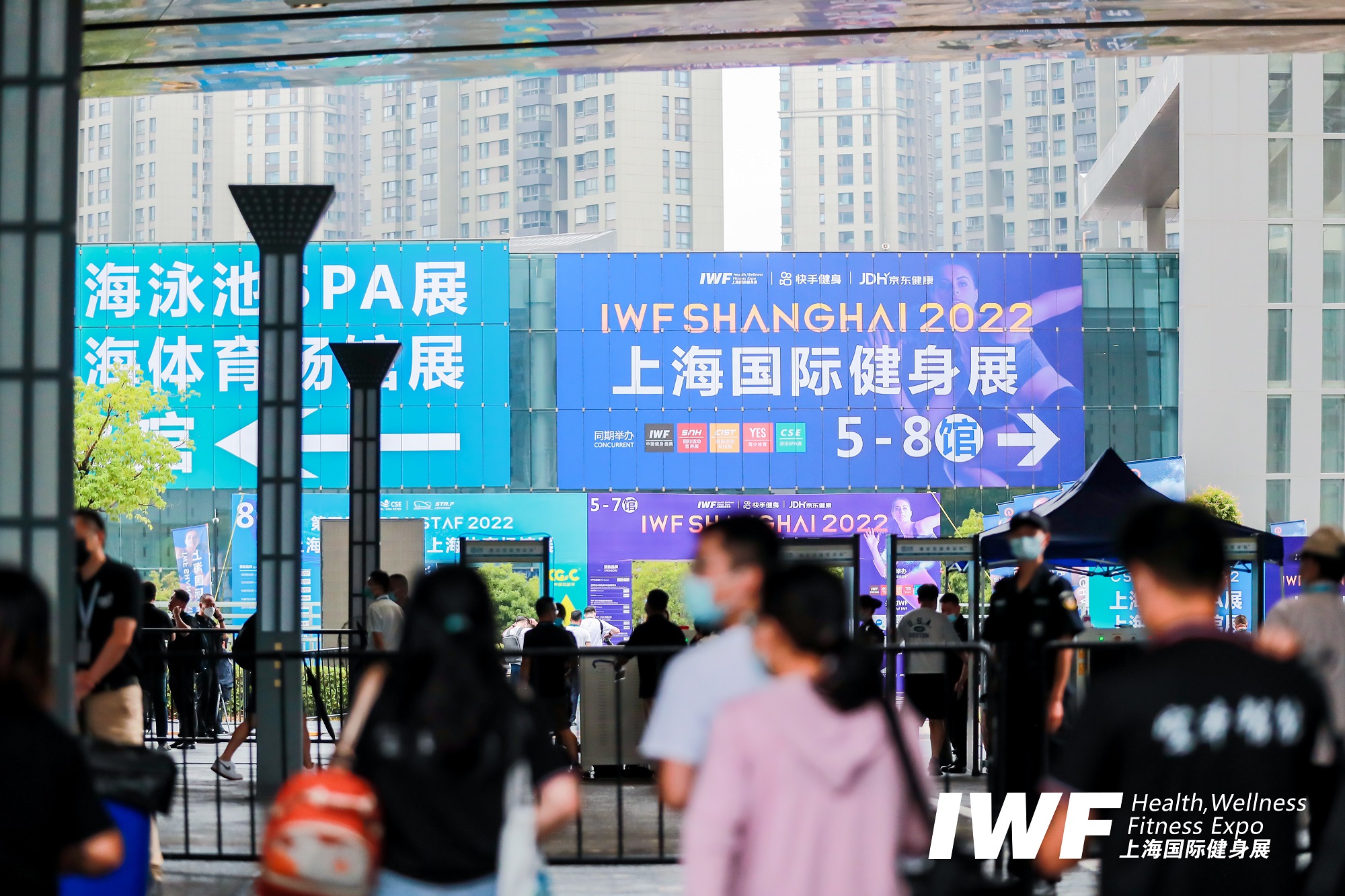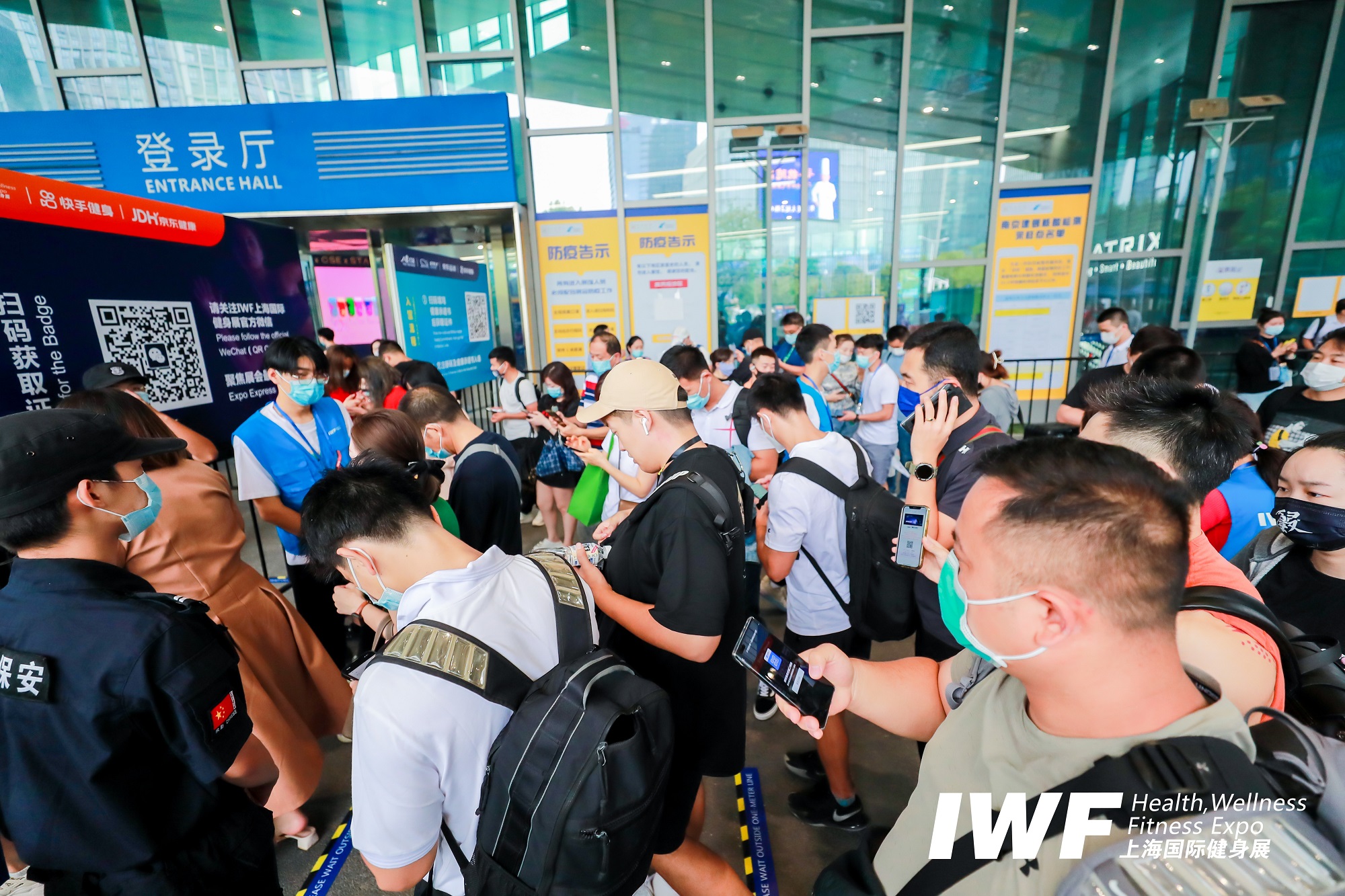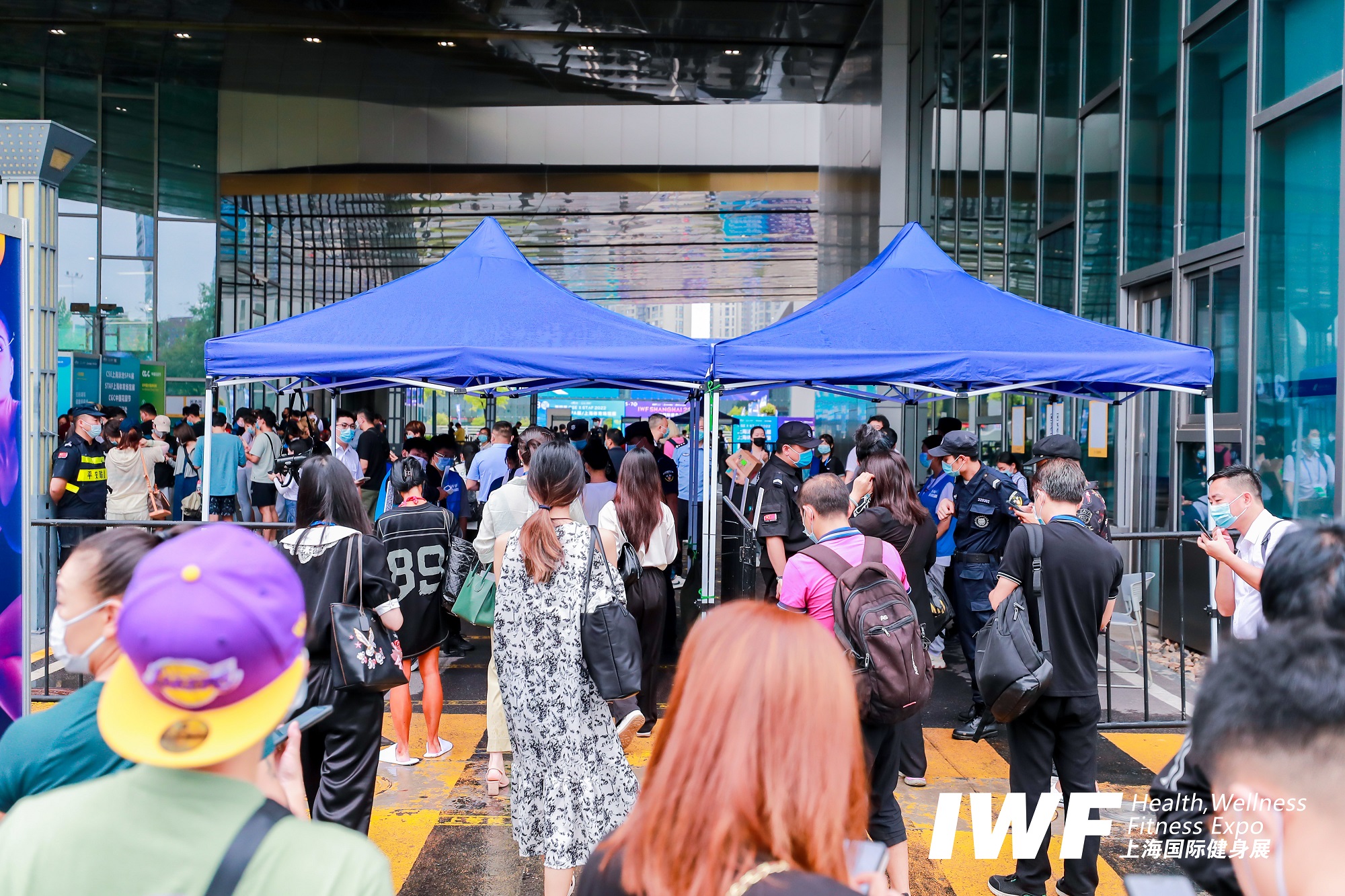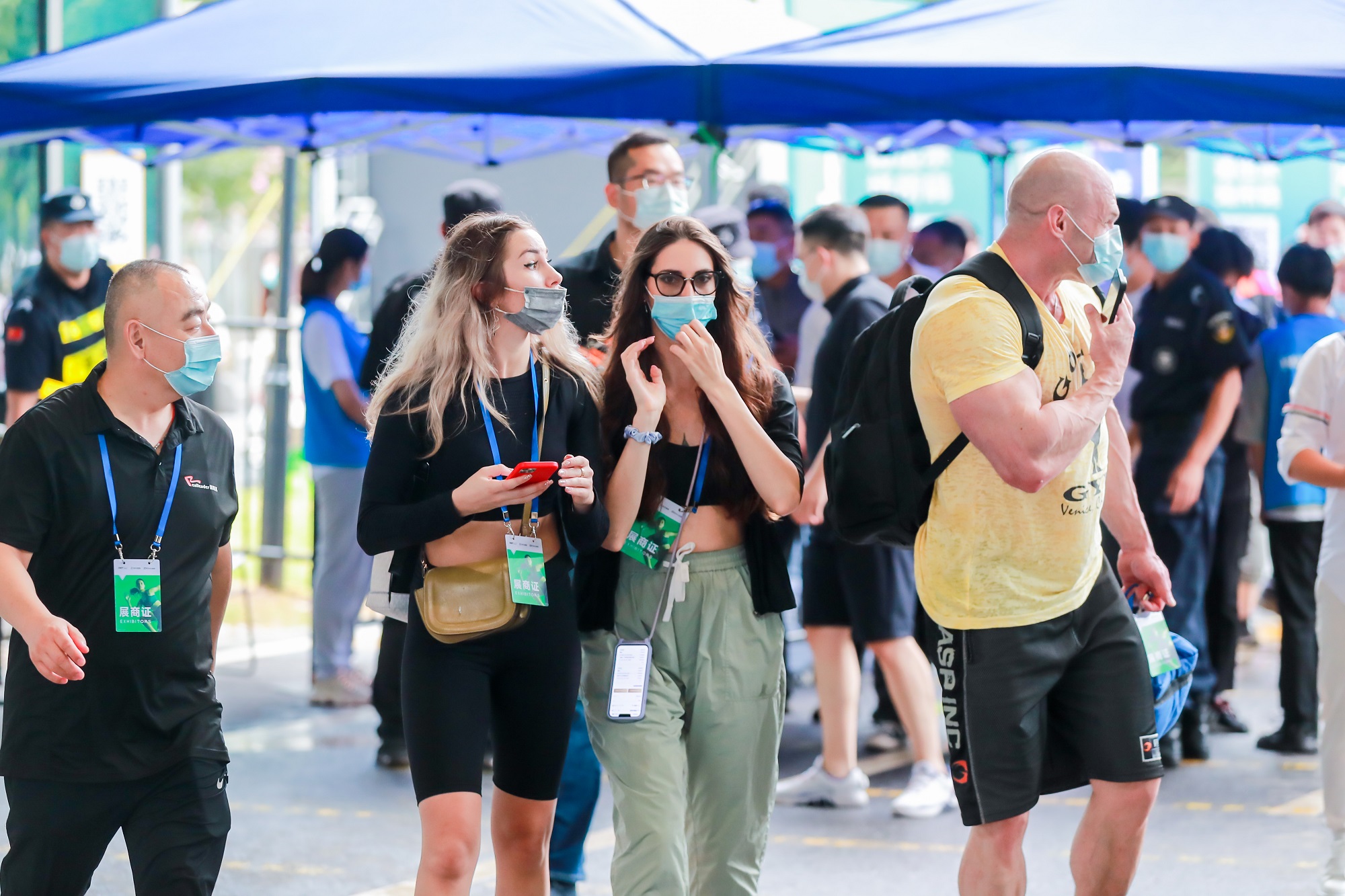 Adhering to the tenet of service industry, with the main key of "Review the past, looking to the future", and anchor the theme of "Digital Transformation + Comprehensive Sports + Comprehensive Health", 2023 China (Shanghai) Int'l Health, Wellness, Fitness Expo will be held in Shanghai New International Expo Center from March 17 to 19, and more than 1,000 brands are expected to participate. On the 10th anniversary of the IWF, we upgrade overall, trying to present an unprecedented scale, complete plate, rich content, close to the trend of sports and fitness upstream and downstream industry chain event.
Review of the 2022 China Fitness Ceremony
 Think Tank Forum
Focus on the development of industry trends to help the new industrial upgrading
Under the background of the slogan of "National Fitness", the domestic fitness industry is glowing with new vitality. 2022 IWF had held a dozen activities that focus on sports fitness industry frontier hot spots, explored industry development trend, discussed business strategy adjustment, deeply analysis of industry workers plans and skills forum, covering fitness club, group exercises, coach, nutrition, rehabilitation, industry chain, youth sports education, cross-border electricity, swimming pool, and the other fields.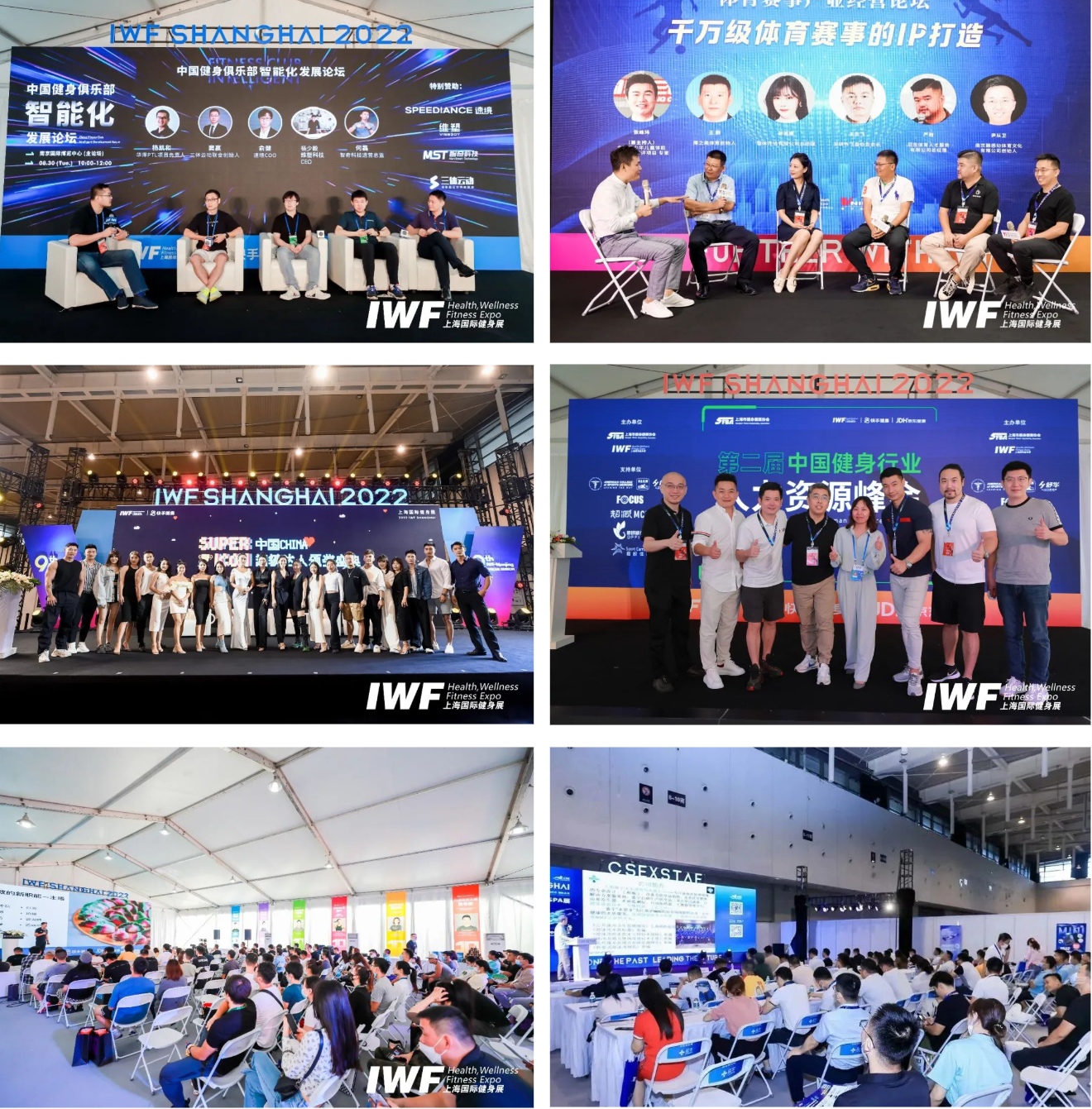 Educational Training
Skill Upgrading Promotes the Professional Development of the Industry
IWF is committed to advocating fitness concept of "theory + skill + practice" , this education training zone for the first time in the form of public class open successfully, various superstar and international masters from each professional skills fields and different theme to share fitness experience, in order to promote the quality and efficiency for fitness fat reduction, boost sports fitness industry scientific and professional development.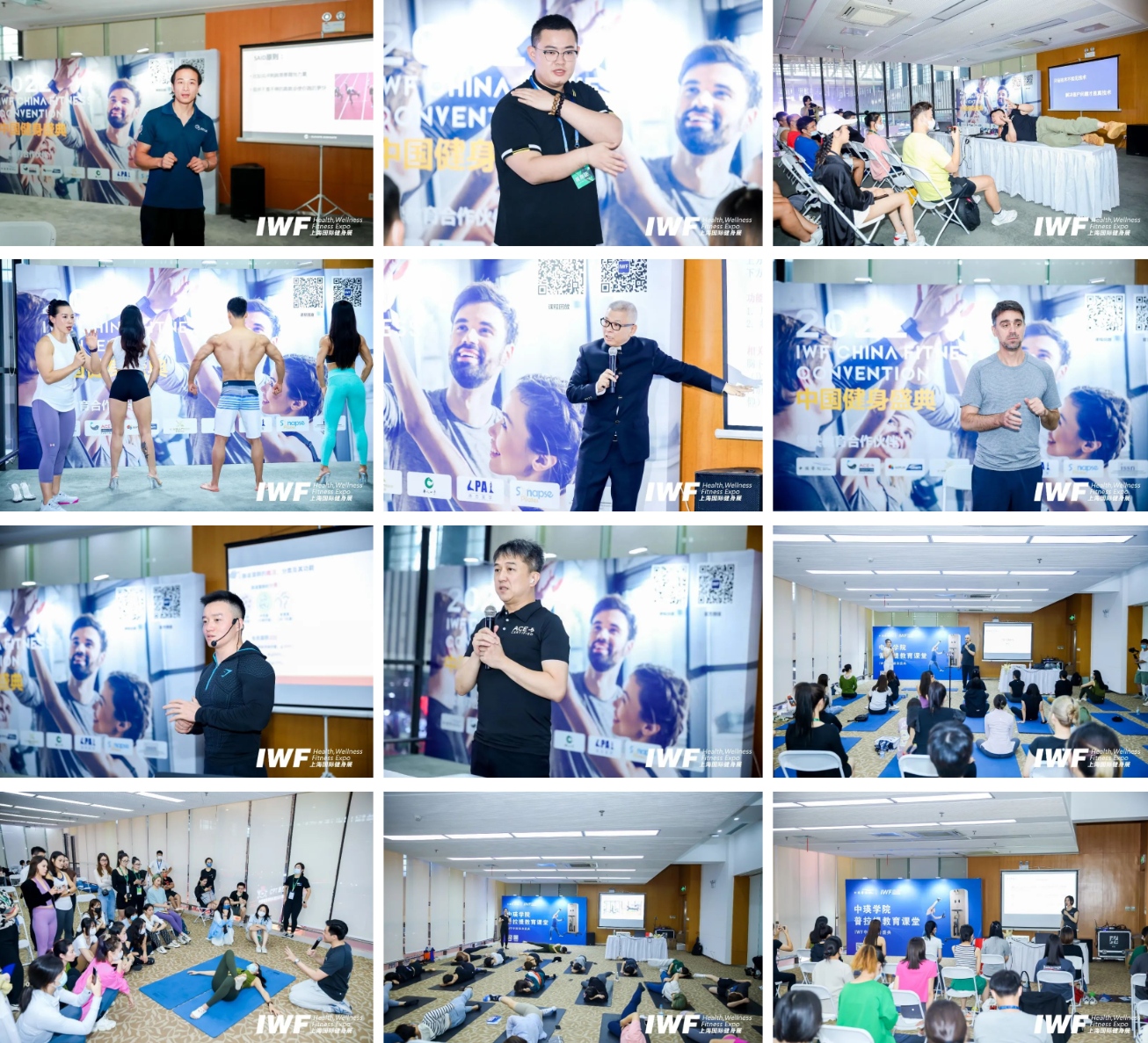 Competition
Burst out the Passion of Talent and Physical Energy
At the same time, 2022 IWF joint with the parties at the scene to present a number of super popular fierce events, such as MS Fitness Bikini University League, Yangtze River Delta Skipping Competition, China Sports Fitness Space Design Competition, Parkour Challenge Competition and so on, to show fitness and bodybuilding culture comprehensively, follow the trend, fusion design industry power Yangtze River Delta sports circle integration development, gather the popularity, then stimulate vitality and ability and break through ourselves in this zealous feast.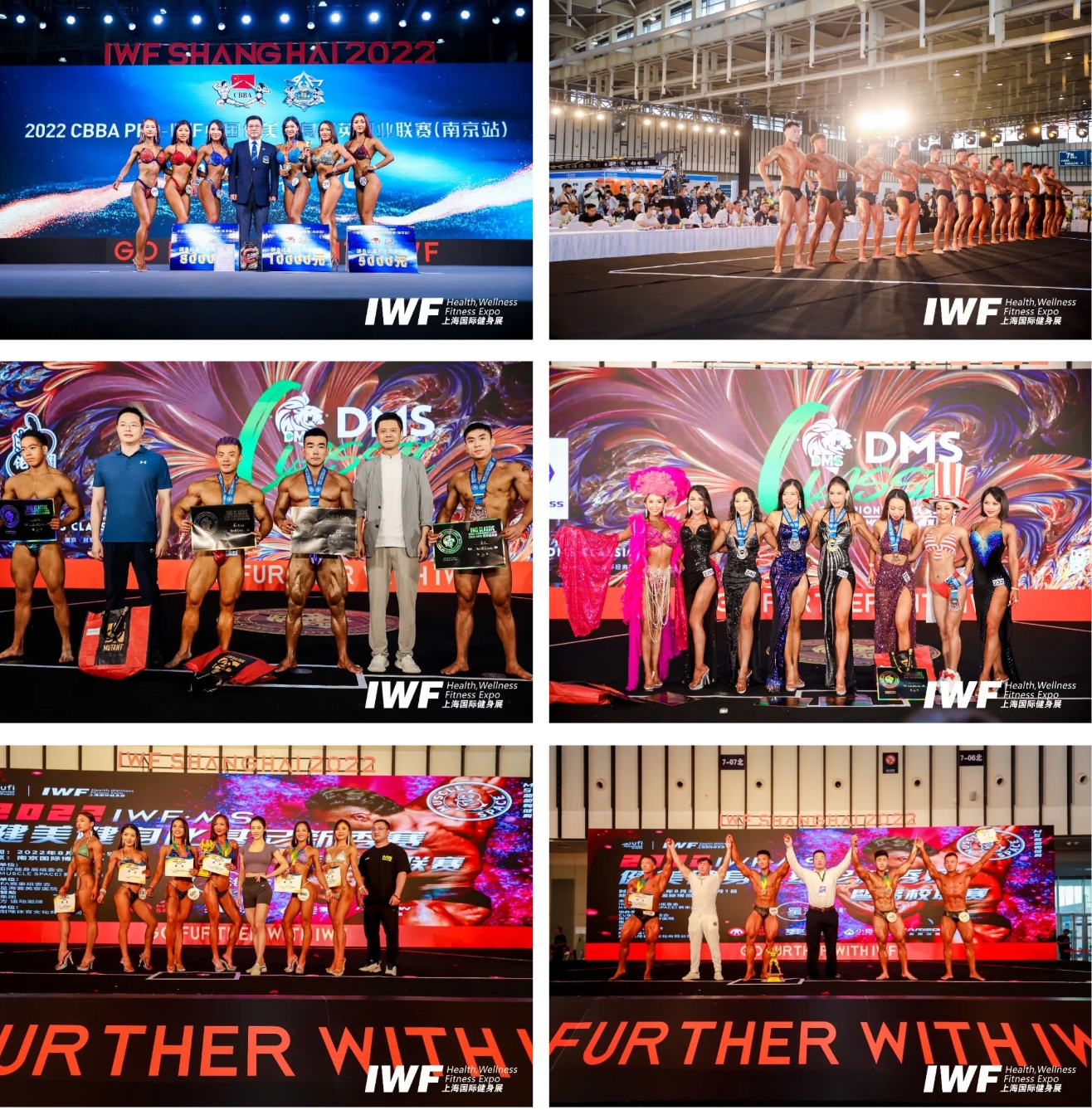 Award
Interact Many Fields, Gather the Famous Fitness People
Gathering government departments, industry association leaders, industry leaders,  industry club leaders, famous brand manufacturers, dealers, KOL and industry mainstream media 400 +, together to show the new ecology of sports and fitness industry. At the same time, innovating the "Award + Forum" integrated model, successfully enhance communication, business docking, to cater to the technology tide.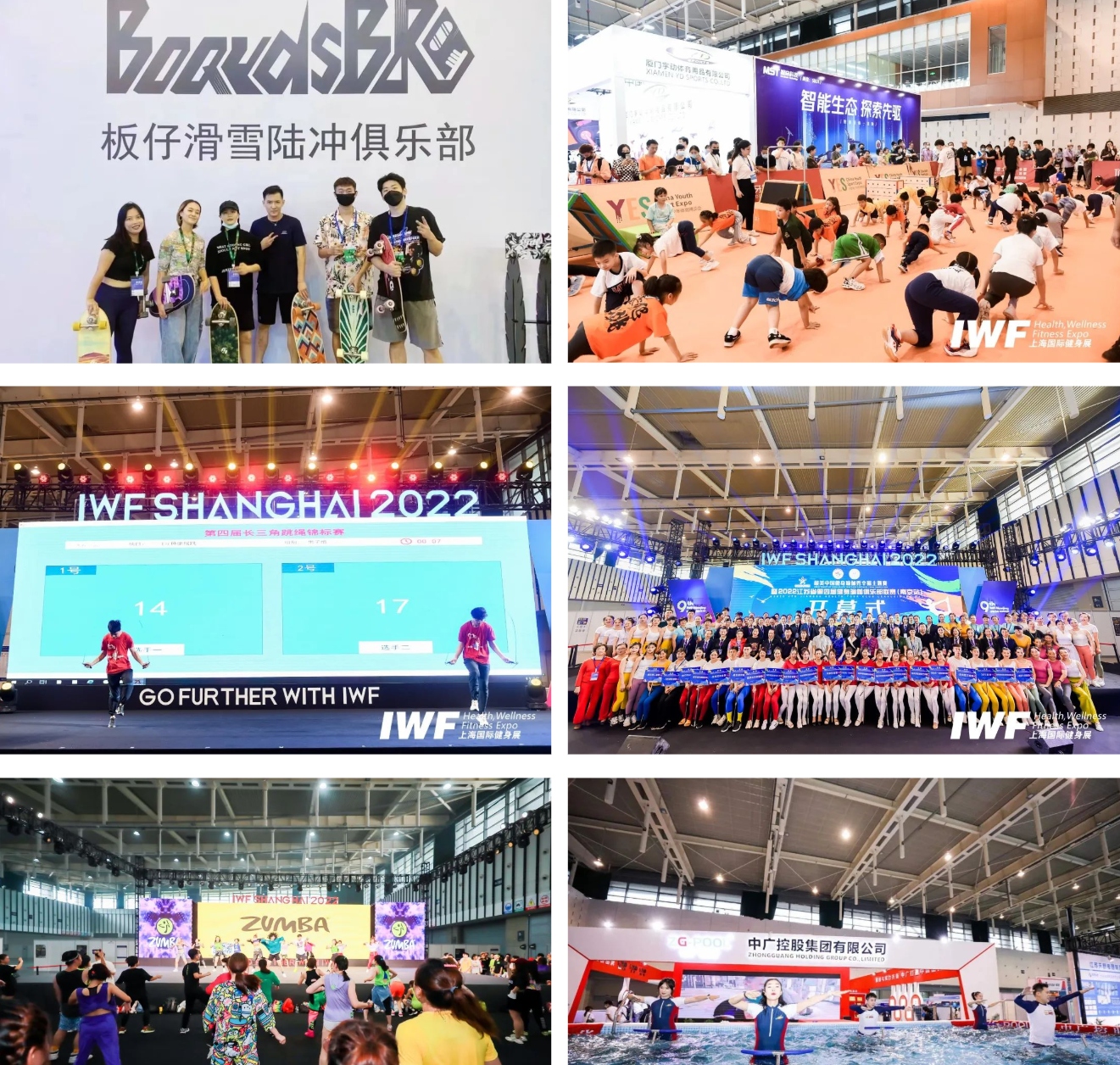 The 10th China (Shanghai) Int' I Health, Wellness,Fitness Expo
The 5th China (Shanghai) Int' Swimming Pool Facility, Swimming Equipment & SPA Expo
Be Finalized on Junr 24-26, 2023.
Shanghai New International Expo Center (No. 2345 Longyang Road, Shanghai, China)
See you next year, continue to write the wonderful future!